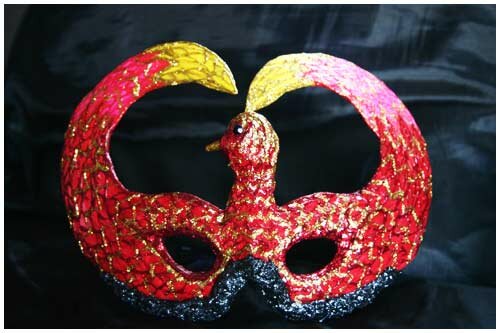 The Phoenix
Construction: Feathers, Mixed Media. Mounted on glasses frames for easy wearing.
Dimensions (h x w): 8" x 8"
Artist Comments: This mask was constructed during a very troublesome period in my life. A great deal of energy, which otherwise might have led to a lot of dark emotions, was poured into this mask to create something beautiful. It is truly representative of an emergence from the ashes.
Price: Available by commission $250. See Ordering for details.